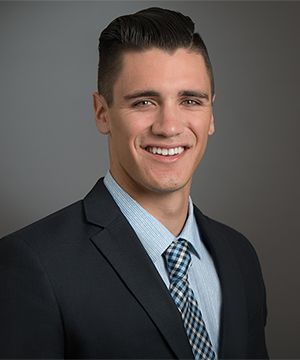 Cade sold his first property when he was just 19 years old and has been selling bigger and bigger homes ever since! Cade works with sellers and buyers of all price points and needs, but specializes in the La Jolla and Pacific Beach markets.
In 2018, Cade went on to sell several large multi-million dollar properties throughout La Jolla. When working with buyers, Cade is known to be able to find them a "deal", helping several buyers get homes 15% under the list price! Cade's use of social media and knowledge of marketing has allowed him to market property videos that are seen by several thousands of people every week.
Through Cade's knowledge of prices and locations throughout La Jolla, he took up working with investors, helping them locate different opportunities in La Jolla and along the coast.
When Cade is not at work, he enjoys spending time in the San Diego sunshine at the beach or relaxing with his friends at his favorite restaurants in Pacific Beach. Cade also has a passion for fitness and enjoys training with some of his clients at EOS Fitness or FIT Athletic. Originally from Tulare, Calif., Cade moved to San Diego to study City Planning and Development at San Diego State University.
5-star review for a $4.5 million dollar sale:
"Cade Silva of Jim McInerney Real Estate pulled off an amazing deal. His knowledge about the La Jolla market and attentiveness to our needs was impeccable. They put together a very persuasive offer to the seller despite a competing offer at full price. Knowing the terms to make it appealing to the seller and having a history in La Jolla undoubtedly sealed the deal. We are forever thankful for the team in securing our dream home!"