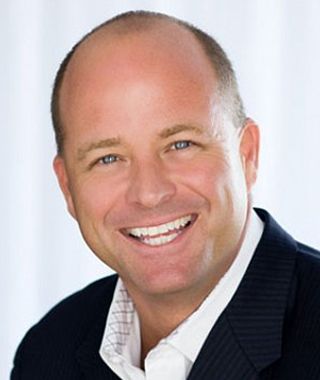 "Real Estate Never Sleeps"

After four decades of living in La Jolla, it's natural for me to want to help people build lives here and enjoy the coast as much as I do. The tradition runs in the family as my parents were both real estate agents and local developers. I take a very personal and competitive approach to business, believing that real estate never sleeps and I live by this mantra, serving my clients day-in and day-out.

Capitalizing on a natural aptitude for dialog, I earned a degree in communications from the University of Southern California and spent the following years working as a legal investigator. Ten years, 60 cases, and over $1Billion in judgments later, I had learned a thing or two about getting results and interacting with all walks of life – setting the stage for a prosperous transition into luxury real estate.

In 2000, my wife and I started our family, soon made brighter by three beautiful children. As I roll down mostly unchanged streets and join them in the waves of familiar beaches, I'm reminded of a blissful childhood playing soccer, baseball, football, swimming and surfing. These sunlit years laid the foundation for my ongoing love and commitment to our community.

In 2001, I joined the flourishing real estate market. Through continued, high-intensity professional development, I keep expectations high. 2017 was the first year my team topped $50,332,500 in real estate transactions!

Aside from work and family, my passion is music – whether writing, playing, singing, or just listening, I don't go long without it. I have played guitar and bass for 28 years. Travel is another passion, which goes hand in hand with seeking and surfing the most challenging waves I can find, including Sunset Beach in Hawaii and Cloudbreak Reef in Fiji.

Life is busy & exciting. I manage it all by staying organized, alert, healthy and grateful. Like my parents before me, I live, work and raise my family in La Jolla. I've made the decision to be one of the top realtors to ever work in coastal San Diego. Technology does not frighten me, change does not get in my way. I am a sales soldier dedicated to being the best in my field. I greatly look forward to speaking with you about your residential adventure on the coast.

Jim has been designated a U-T Certified™ Agent!
Only 14 agents - of 22,000 in San Diego County - are deemed worthy of this designation.
"Quite simply, Jim delivers. At our first meeting, he presented a clear plan that was specific to the unique needs of our home. The thought and effort that went into that presentation was outstanding. He did not just say he would list the home at a top price and hope for the best, he had thought through every detail of the value and his approach. He executed on that plan, moved quickly, negotiated well, always did what he said he would do, and we were in a deal within 60 days. Jim knows the area, knows the brokers who will bring the buyers, and he did it all with only two broker caravans and one open house. I cannot recommend Jim and his team strongly enough. If nothing else, at least give them an interview."


"Jim McInerney [is one] of the most professional, knowledgeable, and all around fantastic agents around! My husband and I just closed escrow and Jim [has] been there for us every step of the way. From showing us numerous properties and giving us ... professional opinion when we wanted it, to getting all our ducks in a row once we found the right property, and then all the ups and downs that come along with escrow. [Jim] not only met our expectations, [but] exceeded them by far. We made a decision to NOT use a family member or close personal friend as an agent because we wanted someone neutral. Jim [was] the perfect choice... 2 thumbs up for The McInerney Group!! We will most definitely be using them again in the future and will recommend them to anyone and everyone."
Why work with Jim?
Earned the circle of excellence platinum highest award for 2017 for closing over $50M by the San Diego Association of Realtors and SD Union Tribune.
Top Producer and Award Winner year after year
Licensed Realtor since 2002
Member of San Diego Board of Realtors
Member, Multiple Listing Service (MLS)
Member of Real Estate Brokerage Association of La Jolla
Investor & Luxury Rehab Specialist
Member of California Association of Realtors
Member of National Association of Realtors
Coached by Tom Ferry, ranked number 1 real estate coach in North America
Residential property sales & exchanges including fine residences and estates
Knowledgeable analysis of property values & market trends
Renowned credibility and expertise in resolving difficult transactions
Exceptionally skilled negotiations and astute business sense
Native of La Jolla & Credit resident of La Jolla
Sponsor of La Jolla High sports team