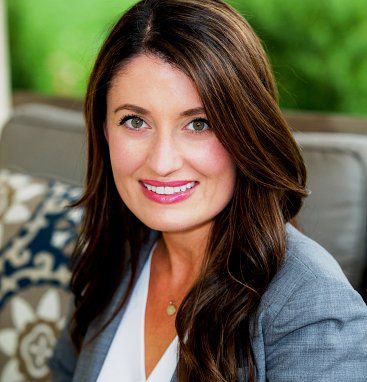 Rachel Flavin has a decade of real estate experience, working with buyers all along San Diego's pristine coastline. After growing up in Tucson, and graduating from the University of Arizona with honors, Rachel moved to her favorite spot on the map, San Diego. She started working with Jim and is a trusted partner of the Jim McInerney Real Estate Team.

Throughout her career, Rachel has worked alongside Jim and they have been consistently rated as one of the top-producing real estate teams in Southern California. Rachel prides herself on providing first class customer service and creating clients for life. She has been recognized as a trustworthy Realtor by always looking out for her clients' needs throughout the entire home sale process. Regardless of the type of real estate transaction, Rachel's attention to her clients has allowed her to maintain her reliable and honest reputation.

Rachel personally oversees every escrow of the Jim McInerney Real Estate Team, running the operations to make sure each unique escrow is handled with the utmost care, making her an invaluable resource for her teammates and clients.

As a Realtor, the most satisfying part of her work is bringing value to people's lives. Helping individuals and families find their dream home and move into their next phase of life is truly rewarding. All real estate transactions signal lifetime milestones and Rachel sincerely enjoys being crucial to the success of the process.

In 2016, Rachel took her sales to the next level, working with the team to close $48,500,000 in home sales. 2017 topped that with $50,332,500 in real estate transactions. Rachel and the team will use this momentum to maintain their position atop coastal San Diego's real estate market.

Rachel lives in La Costa with her husband, Mike, where she is the HOA president of her community. She enjoys the San Diego Lifestyle to the fullest. You can find her exploring new restaurants along the coast, and visiting the countless beaches in San Diego. Practicing yoga, doing barre and spinning classes, and hiking lagoon/ beach trails are some of her favorite activities. Having lived in San Diego for the over a decade now, she still believes it is the best place to call home.

​​​​​​​"Rachel Flavin helped me purchase my first home, a Condo in Carlsbad. From the beginning she couldn't have been more helpful and attentive to my needs. Being a first time home buyer I had a lot of questions and needed a lot of help along the way. Every time I had a question or needed anything from Rachel she was there. She helped me locate the perfect home. I never once felt pressured during the time we were looking, and she really had my best interest at heart when looking at homes, she made sure we found one that I really loved and felt comfortable with before we proceeded. Once we had an accepted offer she was there for all inspections and helped me coordinate with escrow as well as my loan officer who she referred to me. The paperwork and tasks involved with purchasing a home can be overwhelming but she was there for me whenever I needed help with anything. Overall I couldn't be happier with my experience and I don't think that I would have been as comfortable or successful going through this process with anyone but Rachel. I think it would be a mistake to use anyone but Rachel and Jim McInerney Real Estate with any type of Real Estate transaction you needed help with."

"Rachel Flavin was an absolute pleasure to work with! She is personable, responsive, professional and extremely detailed. For example, every time we visited a prospective home, Rachel was organized, prepared on the local comps and highlighted the pros/cons of each property. As first time homebuyers, she helped to explain the process to us and supported us every step of the way. Rachel is also well-known in the community and developed great rapport with the seller's agents to our benefit. Finally, Rachel and her team are supported by another great team of inspectors, handymen, experts, etc. who are knowledgable and helped to make sure we purchased the best property possible! We would HIGHLY recommend Rachel and her team in the future."